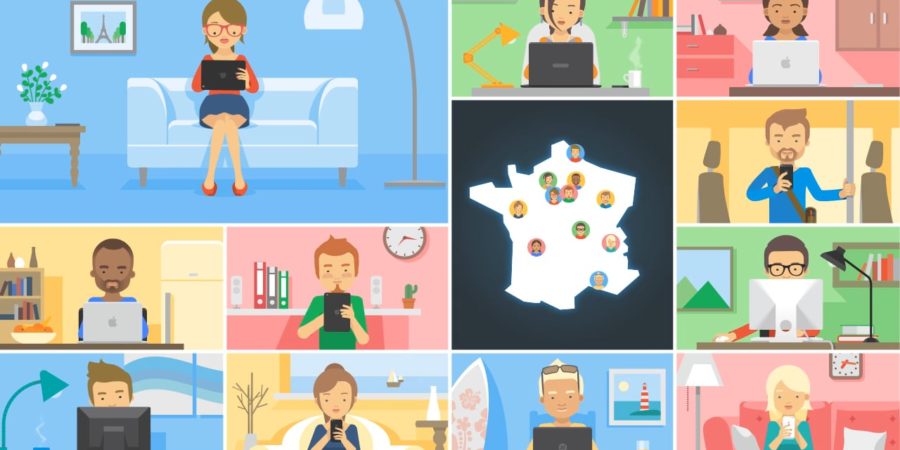 If you are not using video online then you probably haven't been on the internet much and should take a look at some statistics before continuing. Video is dominating web content. "90% of online consumers report that a business' product or service video helps them make a decision to buy."
So, we all know video content is important for any business' online presence and everyone should be doing it, right? Yes, but understanding your overall marketing strategy and how video can help fulfill your goals is just as important.
Interactive Video Can Help
You may already have some explainer videos on your landing pages gathering plenty of views. Hopefully, your video informs your visitors about your organization or product. You hopefully also have a call to action on your landing page and, even better, in your video. Interactive video can help. But I am sure you also have videos that may not have a clear call-to-action or weren't originally intended for a marketing purpose. Interactive video can help here too.
Consider this example: You recently hosted a live webinar to generate new leads and want to post the video recording of the webinar on your website. You had a couple calls-to-action inviting viewers to register for a trial of your product throughout the webinar. The problem is all the live interaction was conducted by your webinar broadcasting service (e.g., WebEx, GoToWebinar, etc.). Using an interactive video service allows you to add elements like a conversion form, download file button, quiz or poll over your webinar video recording.
You might be saying: "What if I already have a solid explainer video on my landing page with an effective call-to-action?" I'll answer that with another question: Why not integrate an in-video clickable call-to-action button to make it that much easier for viewers to act?
Interactive elements like quizzes and polls can also help you gather useful data about your potential customers. For example: I have a video about making explainer videos. I want to know how many explainer videos viewers produce per year. I can have a poll appear directly inside the existing video. No separate survey in a follow-up email or list of questions to ask in the first phone call. Just a quick multiple choice poll integrated wherever you want in the video.
Conclusion
Why make your videos interactive? An interactive video service can overlay elements on top of your existing videos. Elements like download buttons or conversion forms turn your static recordings into a self-propelled, lead generating machine.